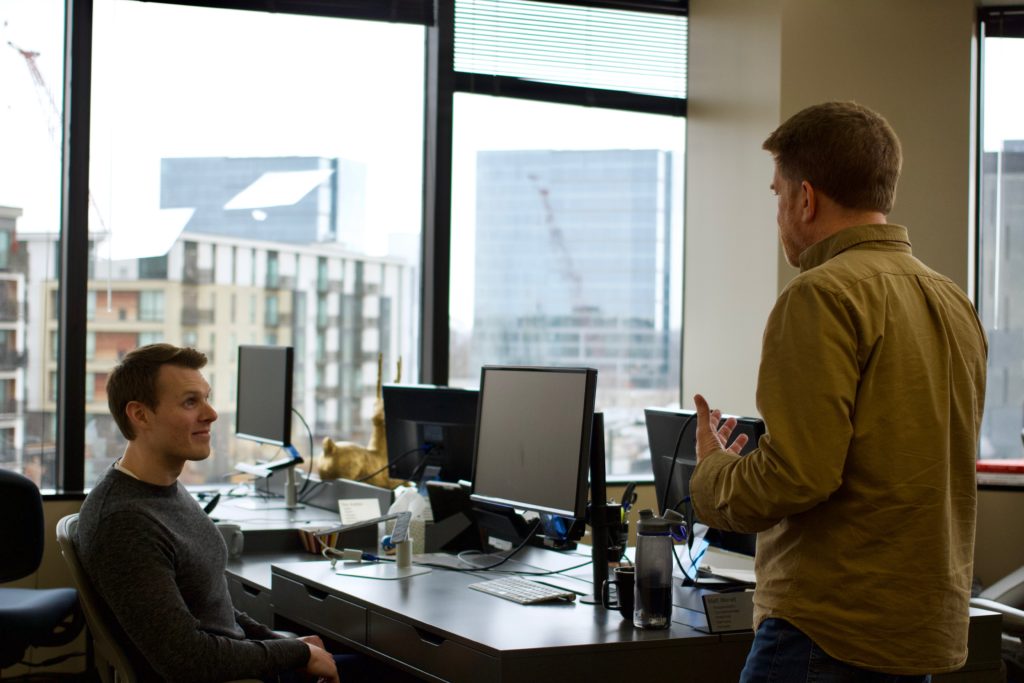 The Clueless Boss.
From the time I started working in high school I was familiar with the concept of the clueless boss. Most employees are. "He has no idea what I do, and probably no idea what any of us are supposed to do."
Ok, so it's not usually that bad, but I have to admit to some clueless moments myself. And I wasn't clueless because I didn't care, but because I was too busy to ask the right questions. One on one meetings have been a HUGE help to me here.
Understanding what my people do, what motivates them, when and how they are most productive and how to remove critical obstacles to their productivity has helped me understand my company culture.
One on ones help me see when the team is enthusiastic, when they're exhausted, or when there is a gray cloud over the team. The meetings allow me to give individualized attention to each staff member, which helps them feel known and served.
Keep your best people
Regular one on one meetings are a HUGE benefit when thinking about retaining your best staff! Statistics show that highly engaged employees are 87% less likely to leave their companies than their less-engaged counterparts.
Here are some of the issues we discuss in our one on ones that help me get a feel for my staff and my company:
We talk about values and virtues I want to see them exhibit.
I ask about their team's health, and how they have impacted their team.
We talk through personal and professional development.
We talk about ways I can help them.
I ask when and how they were most productive, so we can put together a plan to make that the normal scenario.
I solicit their feedback about the job I am doing (scary, but I do get some interesting, helpful comments)
If you've done a good job building trust, these meetings can be your most valuable resource in creating the kind of department/company culture that people love and work hard to maintain. When done regularly, the meetings can be held in 15-20 minutes. It's a small price to pay for the benefits, as ultimately it makes life better for employees AND managers!
If you got value from this article, please share it on Twitter!