Imagine being a 13 year-old boy in the 70's. Divorce was not yet the norm, and it was unusual for you to have a different last name than your parents. You haven't seen your "real dad" since you were 8, and you REALLY identify with your step-dad.
You get it, right?
Junior high isn't the most forgiving sub-culture in the world, and constantly explaining who you are and where you came from can be both exhausting and humiliating.
Wouldn't you want to change your name? Wouldn't you want to remove the obstacles that keep you from your mission? (Which, in junior high, is survival with the minimum amount of humiliation and pain.)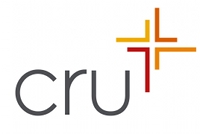 This week our organization announced a name change…from "Campus Crusade for Christ" to "Cru". For 29 years I have been a part of this amazing group. Our DNA has always been to take the gospel, the love of Jesus, to EVERY person on the globe – giving every person the opportunity to say "yes" to Jesus!
In recent years, however, our name has become an obstacle. The media would have you believe that "Christ" is the issue. It's not. But if we remove "Campus" and "Crusade", which are obstacles, we are left with "Christ." (I think we can all agree that that's a bad name for an organization.)
So our leadership embarked on a prayer-saturated, sober process to rename a 60 year-old organization…an organization with a clear reputation for being willing to do ANYTHING to take the Good News to the four corners of the world, where men and women desperately need to know the God who loves them so dearly.
Explaining and operating with our name actually became an obstacle to our mission – to exalt and proclaim the name of Jesus! As our US Director stated, "We care more about effectively proclaiming the love and forgiveness of Jesus Christ then we do about having the word 'Christ' in our name." So we made the change.
Like hundreds of churches and parachurch organizations that operate without "Christ" or "Jesus", our mission is not defined by our name. Our mission and values drive us…and our mission is the same mission and call given to Dr. and Mrs. Bill Bright in 1951, to "go and make disciples of all nations, baptizing them in the name of the Father and of the Son and of the Holy Spirit." (Matt. 28:19)
Oh, and that 13 year-old boy? That guy was me. Changing my name made all the difference in the world to me, and I survived junior high with minimal damage.
Mission accomplished.